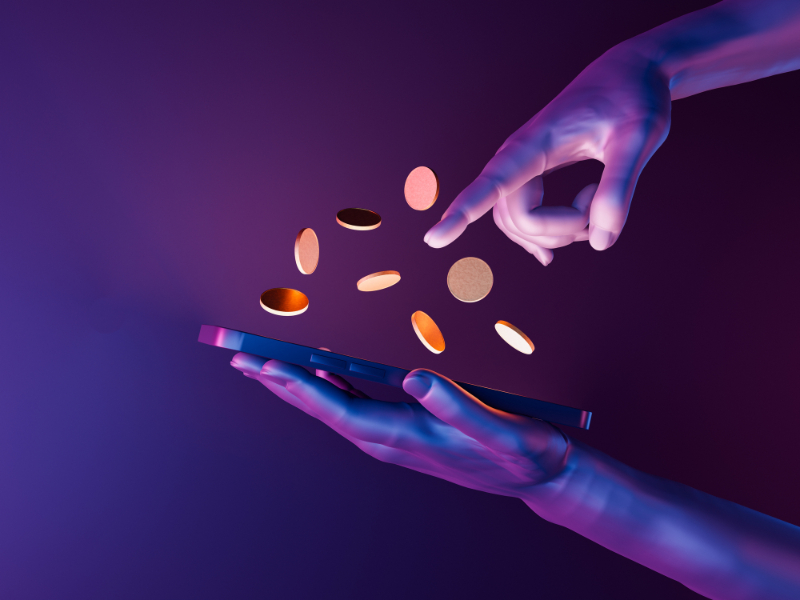 Non-fungible tokens or NFTs, as they're commonly known, are non-replicable digital assets that can hold monetary value or represent ownership of a variety of things.
As I explained in a previous blog post, having an NFT is similar to possessing a unique artwork. And similar to cryptocurrency, NFTs exist because of the blockchain — a highly secure platform for authenticating and keeping records of transactions among various parties.
In light of the significant value reduction of the crypto market earlier this year, NFTs have inextricably been affected, as well. Volume of transactions is down across the board, resulting in fewer NFT buyers and sellers overall.
So a practical question arises: is it even worthwhile to learn how to invest in NFTs now?
Indeed, the marked decrease in the value of crypto has left many investors reeling. However, the current state of the market presents an opportunity to make smaller, incremental investments that can translate to profits in the future. In other words, the cost of entry has significantly decreased.
In the art segment of NFT sales, for instance, total sales value is currently at approximately $43 million (from a previous high of roughly $78 million in 2021).
If you've been seriously thinking about investing in NFTs, now is a good time as ever to start.
But for many, the task of turning cash into NFTs and vice versa isn't an easily digestible concept, even for people who are already familiar with the idea. So, before learning how to buy your first NFT stock, let's first break down what an NFT is and how it can be bought and sold on the market.
The essential traits that make up an NFT
The idea for NFTs was first revealed in a 2012 paper by Meni Rosenfield. Rosenfield described the use of "colored coins" on the Bitcoin blockchain. These "coins" would act as digital tokens to represent assets in the physical world.
In 2014, digital artist Kevin McCoy put that concept into action when he created the first-ever NFT called Quantum, a short animation of a color-shifting octagon.
This happened a few years before the term "NFT" was coined and the crypto market burst into the mainstream. These are the traits that qualified Quantum as a non-fungible token:
Unique digital signature –When Quantum was initially minted on Namecoin (an offshoot of Bitcoin), it had a unique digital signature that couldn't be replicated. Each NFT has a special token ID and additional digital documentation that differentiate it from other NFTs.

Non-fungibility – Quantum has no identical equivalent. You can trade it for another NFT but the item you'll receive will be different and valued differently. This is in contrast to cryptocurrencies that can be exchanged on a 1:1 basis.

Existing record on a distributed public ledger –Ownership of Quantum was recorded on a digital ledger via blockchain technology. Anyone can verify various details about the NFT, including the original creator and succeeding owners. The original creator of the NFT can earn royalty fees by retaining the copyright and reproduction rights of the digital asset.

Indivisibility – Quantum is an indivisible whole. Taking a portion of the animation and presenting it as a separate NFT is impossible. It cannot be broken into two or several pieces.

Transferability –Quantum can transfer to a new owner upon purchase for an agreed price.
The various applications of NFTs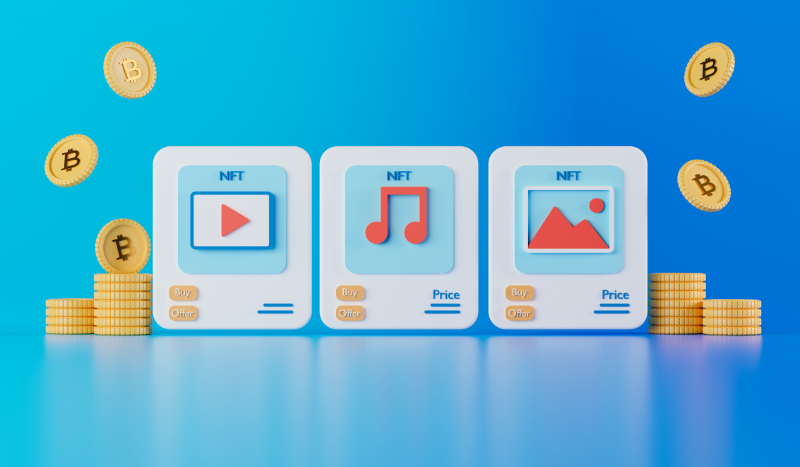 The most popular application of NFTs is in the art scene. Following the example of McCoy, many artists today produce artworks and convert them into NFTs. A famous example is the Bored Ape Yacht Club NFT collection. In fact, one cartoon ape can cost as much as $150,000.
For professional artists who have been having difficulties with getting just compensation for their works, NFTs allow them to do away with the middlemen (e.g. art galleries, auction houses) and sell directly to interested buyers.
But NFTs can be applied in a broad range of other fields, such as:
Gaming – The virtual world of gaming lends itself well to the creation and exchange of NFTs. Axie Infinity, DeFi Kingdom, and The Sandbox are some examples of games that allow players to own unique items and characters, all of which can be exchanged for real money.

Retail – With NFTs, companies gain a new and unprecedented way of strengthening brand loyalty and awareness. Limited-edition products can be sold to customers and the verification of counterfeit products becomes much easier. Companies like Nike and Louis Vuitton are already dabbling in the world of NFTs through the acquisition of blockchain-based brands and the release of an adventure-based game.

Real estate – NFTs can be used to verify the authenticity of deeds, purchase contracts, and a host of other documents. Some property owners are even experimenting with smart contracts that can be programmed to facilitate automatic payments while ensuring data privacy.

Intellectual property rights – NFTs have shown their value in authenticating intellectual property rights over tangible and intangible assets in the world of art. But in some instances, it can also be used to certify ownership of patents for inventions and product designs.

Supply chain management – Incomplete shipping information, unintentional mistakes in product orders, and inaccurate measurements are some of the issues that plague the supply chain industry. One way NFTs can alleviate some of these problems is by helping companies in streamlining the process of marking and tracking shipments and entire product categories.
How to start investing in NFTs
Most NFTs exist in the Ethereum blockchain but you can also acquire these digital assets via Solana and Flow. There's currently no native NFT support in Bitcoin. So, if you already have a Bitcoin wallet and you want the most straightforward way of buying an NFT, you'd have to convert Bitcoin into the appropriate cryptocurrency.
Choose a marketplace

Before anything else, you'll need to choose an NFT marketplace where you can shop for tokens. There are hundreds of options available and it's easy to get lost if you're not familiar with the best ones to start with.

For new investors, it's hard to go wrong with these options:

Create and load your cryptocurrency wallet

Once you've set your sights on a marketplace, it's time to create a compatible crypto wallet. This digital wallet will hold the appropriate cryptocurrency that will be used to purchase NFTs.

Starting with an Ether-compatible wallet is generally a good approach for those just starting to learn how to invest in NFTs. You can check the dollar equivalent of Ether and other cryptocurrencies here.

You'll need to deposit real money into your wallet. You can do this through a number of options: bank transfer, credit card, Coinbase transfer, and even ApplePay.

If you know someone who already has a crypto wallet and is willing to contribute to your initial balance, you can provide them with your wallet transfer address. Later on, your wallet address will be used to receive crypto payments from different parties you transact with.

Creating a crypto wallet is free and can be done on your smartphone and computer. Wallets that are NFT-compatible include MetaMask, Ledger, and Phantom Wallet.

A few words of caution:

Upon creating a crypto wallet, you'll be assigning a private key (passcode) that you'll have to input every time you attempt to access your crypto funds. In case you forget your key, you can still access your wallet using a secret recovery phrase known only to you (assigned to you upon wallet creation). Without the recovery phrase, there's no way to retrieve any funds locked inside the digital wallet.

Your wallet transfer address is needed to send funds to your wallet but don't share it with anyone. Avoid dealing with shady or untrustworthy people. Beyond the transfer address, details pertaining to your crypto wallet are extremely confidential and should only be known to you.

Choosing and buying NFTs

Since the form that NFTs take on vary greatly (from artworks and video clips to specific items within games), there's no single superior investment strategy to follow. Depending on the platform or marketplace and the item in question, the risks and rewards will not be the same each time.

General rule of thumb: follow your interests when you're learning how to invest in NFTs. If you're seriously or casually interested in art, start with some budget-friendly works that you stumble upon in the marketplace. Or, if you're an aspiring trading card collector, check out the astounding array of cards available on OpenSea.

Because frankly speaking, if you're not experiencing a degree of fun and excitement as you explore the nascent field of blockchain, it will be hard to put in the work and time to fully grasp these new concepts.

Making the transaction

You have the option of buying a single NFT item or entire collections. They can cost anywhere between a few dollars to over a million dollars.

When you click on a listing in the OpenSea marketplace, for example, you have two options: "buy now" or "make an offer." The latter will allow you to suggest your preferred price to the seller.

Some listings are timed auctions where the seller encourages interested buyers to bid on an item.

Once the purchase is confirmed and finalized, you can't reverse the transaction.

It usually takes a bit of time for the transaction to fully reflect in the system. Once the NFT can be seen in your digital wallet, the transaction has been confirmed and verified by the blockchain network.

Now, whether or not you're an artist or any other type of digital creator, you may be interested in turning your works into NFTs and profiting from them. Steps 4, 5, and 6 will show you how this is done.

Mint your very own NFT

This process is called "minting" and the exact steps will vary depending on the marketplace where you plan to sell.

To give a glimpse of what you need to do to mint your first NFT, let's walk through an example using OpenSea.

First, go to the OpenSea website and click on "create" on the top right corner of the screen. The site will then prompt you to connect your crypto wallet (a standard procedure when you're purchasing or minting NFTs).

Next, after confirming the connection to your wallet, OpeanSea will ask you to upload your item, which can be an image, video, audio, or 3D model file. Maximum file size is 100 MB.

Then, provide relevant details about your NFT:

Item name
External link to your own webpage (if available)
Detailed description of the item
Supply (the number of items that you want to mint)
The blockchain platform where the NFT will exist in (Ethereum, Klaytn, Solana, Polygon)
Percentage of royalty payouts for future transactions involving your NFT.

After all key information is provided, click on "Create" at the bottom of the page and violà! You've successfully minted your first NFT!

Put up your NFT for sale

Continuing the example on the OpeanSea marketplace, you can now proceed to list your NFT. To do that, go to your NFT collection and click on a specific item you wish to sell.

On the description page of the NFT item, click on the "Sell" button on the top right corner. You'll then need to provide additional details about the sale, including:

The price tag
Accepted cryptocurrencies for payment
Type of sale (either a fixed price or a timed auction)
The option to sell as a bundle
The option to reserve for a specific buyer

After reviewing the service fees (2.5% of the sale price), click on "Complete listing".

Lastly, on top of the service fee, you will also have to pay a gas fee. This has a separate transaction fee that helps pay for the maintenance costs of the computers and servers that comprise the blockchain network.

Interact with potential patrons and the NFT community

Successfully selling your NFT requires patience. Unless you're selling a highly sought-after item or you're already an established creator in the space, quick sales are rare.

You'll need to interact with interested buyers and answer any queries they may have about your item. If you want to generate conversation regarding your NFT among more buyers and – potentially – veteran collectors, you need to build rapport with the community.

Be open to feedback on your work, especially those from more experienced NFT investors. And don't be discouraged when talks don't translate into a sale.

These conversations can open up opportunities to reach out to key players in the space who may be more open to buying from you or helping to improve your knowledge of NFTs and crypto investing.

Do you need to have huge sums of money to start buying NFTs?

One of the common misconceptions among newbie investors is the idea that you first need to have a sizable sum of crypto before you buy your first NFT.

Anyone can learn how to invest in NFTs and the larger crypto market, starting with any sum that their budget permits. Moreover, you shouldn't pour a large portion of your savings into investments that inherently contain risks right from the get-go.

As rapidly evolving financial instruments, NFTs and cryptocurrencies have yet to be firmly established in our financial system.

So, it's perfectly fine to commit small amounts of money at the start of your investment journey. Over time, depending on the value appreciation of the digital assets you've acquired, you'll steadily build a firm base that will help you make higher-value investments in the future.

Additionally, it's highly recommended to seek out professional advice if you want to learn how to invest larger sums of money into NFT and cryptocurrencies.

Consult a top investment professional in the world of crypto and real estate

If you're hungry for the latest insights on NFT investing or on the hunt for top-tier real estate investments, get in touch with Juan Rubio — The Wolf of Real Estate.

In today's shifting financial ecosystem, having a trusted advisor who has deep knowledge of both established and emerging investment tools is invaluable. With Juan Rubio at your side, rest assured you'll experience a hassle-free transaction and secure the best deal possible.

Juan Rubio ranks in the Top 100 for Real Estate Volume in Las Vegas. With a relentless drive to give you the clearest perspective on a potential property purchase or other investments like NFTs or crypto, you'll be in good hands.

Get in touch with him by phone or via email. Alternatively, you can complete this short contact form.